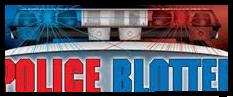 Theft- On Thursday, March 26, 2020, at 3:24 p.m., Officer Jeffrey Slota took a theft report from a Forked River resident.  The victim reported that after UPS delivered a package, it was stolen from her front porch prior to her retrieving it.  The package was valued at $975.
Theft- On Friday, March 27, 2020, at 12:10 p.m., Officer Matthew D'Antonio and Michael Verwey responded to Walmart in reference to a shoplifter.  Through a review of surveillance video and transaction receipts, Loss Prevention confirmed that a customer did not scan an amount of items while in the self-checkout line.  The surveillance video was used to identify the actor as Kristen Hansen, 37, of Lanoka Harbor.  Hansen was charged with Shoplifting and served with the complaint at her residence.  The theft was valued at $297.08.
Fraud- On Friday, March 27, 2020, at 7:38 p.m., Officer Brian Holt took a report of a fraudulent credit charge from a Forked River resident.  The victim reported that while reviewing a credit card statement, she noticed a $196.89 charge at Walmart that she did not make.  Walmart Loss Prevention advised that the order was filled by a store location in Murfreesboro, Tennessee on March 9, 2020.
Arrest- On Monday, March 30, 2020, at 8:40 a.m., officers arrested a Lakewood man at a Lanoka Harbor residence.  Anthony Fuller, 33, was transported to the Ocean County Correctional Facility on the strength of two outstanding warrants issued by the Berkeley and Brick Township Municipal Courts.  Both warrants were issued in connection with driving while suspended.
Illegal Dumping- On Tuesday, March 31, 2020, at 3:01 p.m., Lacey Police received a call concerning a suspicious vehicle.  The caller stated that he observed a pickup truck enter a wooded area in Bamber loaded with old fencing and suspected it might be dumped illegally.  Officer Scott Anderson responded and met with the caller who stated that the truck had left the area without the fencing and supplied the registration information.  Officer Anderson located the discarded fencing and contacted the registered owner of the vehicle.  The owner, Hunter Bunnell, 18, explained that the wood was left near a fire pit in preparation for an upcoming gathering.  Bunnell returned to the area to recover the wood and was issued a summons for illegal dumping.