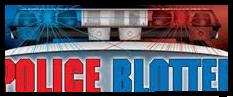 Fraud- On Sunday, March 22, 2020, at 4:48 p.m., Officer Randolph Plis met with a Forked River resident in reference to a scam.  The victim reported that she is an Apple customer and received an email asking for account information.  The victim reported providing debit card information and social security number prior to realizing that the email was not authentic.
Criminal Mischief- On Tuesday, March 24, 2020, at 7:34 p.m., Officer Duffy responded to McDonald's for a report of criminal mischief. Employees reported that a male subject attempted to be served food by walking through the drive-thru. After being denied service, he became angry and threw a rock at the drive-thru window causing it to break. The male was described as a thin, white male in his 40's wearing a brown jacket. The male fled on foot towards the woods near Anthony's Pizza and could not be located.  The window was valued at $400.00.
Mutual Fighting- On Wednesday, March 25, 2020, at 5:12 p.m., Officers Daniel Ricciardella and Andrew Slota responded to Walmart for a report of a dispute. Upon arrival, officers met with two adult males who had entered a physical altercation inside the store.  The fight originated after one of the men was struck with a cart.  Neither were injured and both were advised of the criminal complaint procedure.
Fraud- On Thursday, March 26, 2020, at 12:07 p.m., Officer Jeffrey Slota met with a Township resident in reference to his credit card being used fraudulently.  The victim's account revealed that his credit card information was used on four separate occasions at Walmart locations in Edison and Woodbridge.  The total amount of the theft is $579.14.