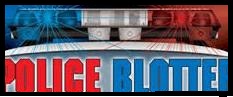 Warrant Arrest– At 7:45 pm, Friday, June 7, 2019, Officers Scott Keefe and Anthony Sarno responded to a Nantucket Road, Forked River home in reference to a dispute.  Officers located James Wareham on the porch of the home and it was determined that he was wanted for several outstanding warrants.  Wareham, 34, was placed under arrest for the warrants, both originating from Trenton, and transported to headquarters.
Drug Arrest– At 9:45 am, Saturday, June 8, 2019, Officers Simonson and Triano conducted a motor vehicle stop on Route 9 at Second Street.  During the stop, officers discovered a hypodermic syringe and placed the driver under arrest.  Richard Ferruccio, 25, of Ventnor, NJ, was later released on his own recognizance after being charged with Possession of a Hypodermic Syringe.
Attempted Burglary– On the morning of Saturday, June 8, 2019, Officer Simonson responded to a Jones Road, Forked River residence in reference to an attempted burglary.  The homeowner reported that unknown suspect(s) attempted to force entry into the rear door of his home.  A window screen was also damaged.  It did not appear the entry was made into the home.
Weapon Possession– At 3:45 am, Sunday, June 9, 2019, Officers Jesse Dalziel and Chris Meyler responded to a West Lacey Road home in reference to a suspicious person on the property.  As the officers approached, they observed a vehicle on the shoulder and four men in what appeared to be an argument.  As the officers neared the men, one man, David Most, was observed having a handgun in his waistband.  The investigation revealed that a Little Egg Harbor man was walking from a party in the woods and accidently exited onto Most's property.  Most was alerted by home surveillance video and exited his home with the gun.  Most then followed the man off his property onto the roadway pointing the gun and ordering the man to lie on the ground.  A passerby stopped and urging Most not to continue.  The surveillance video confirmed that the lost man walked across Most's property although no criminal offenses were noted.  David Most, 60, was placed under arrest and ultimately transported to the Ocean County Correctional Facility.  Most was charged with Possession of a Weapon for an Unlawful Purpose, Unlawful Possession of a Weapon, and Aggravated Assault.
Theft– At 9:35 am, Sunday, June 9, 2019, a Loss Prevention Officer at Walmart reported cash missing from a register to Officer Randolph Plis.  Store surveillance video captured a female suspect making a purchase and then distracting the cashier.  During this time the suspect reached into the open cash drawer stealing an undetermined amount of money.  Attempts are being made to identify the actor.
Warrant Arrest – On Sunday, June 9, 2019, at 4:27 p.m., Officers Michael Verwey and Alan Abrecht responded to the Lacey Elks for a report of a female subject using the bathroom sink to wash her clothes.  The female, later identified as 38-year-old Michelle Mintchwarner, was located by officers.  Michelle was found to have two outstanding warrants and was placed under arrest.  Mintchwarner was later turned over to the Ocean County Sheriff's Department in lieu of warrants generating from the Ocean County Superior Court and Stafford Municipal Court. 
Vehicle Fire – On Sunday, June 9, 2019, at 7:25 p.m., Officers Jason Lee and Jesse Dalziel responded to Route 539, at mile marker 18 for a vehicle fire.  Once on scene, officers located a fully involved SUV on a nearby trail.  Fire Departments, as well as the NJ Forest Fire Service responded to extinguish the fire.  The owner of Bensalem, NJ arrived on scene and reported that the vehicle was being driven off-road when it began having mechanical problems and was left there three hours earlier.  Detective Brian Flynn and the Ocean County Fire Marshal were summoned to the scene deeming the incident non-suspicious.
Suspicious Person– Just prior to midnight on Monday, June 10, 2019, Officers Jesse Dalziel and Brian Holt responded to the area of Independence Drive for a possible overdose in the street.  After searching the area, officers were unable to locate the individual.  One hour afterward, officers were again summoned to Nautilus Drive for a male subject lying in a driveway.  The subject, a 36 year-old Forked River man, was deemed to be intoxicated and transported to Community Medical Center for evaluation.
Suspicious Incident– On the morning of Sunday, June 11, 2019, a Forked River resident reported a suspicious incident to Officer Scott Anderson.  The caller reported that after not receiving mail for two days she contacted the Post Office and was told that her mail delivery was postponed for a week.  The adjustment was made electronically by someone other than herself.  The request also included that all the mail be picked up at the Post Office at the week's end.  When the caller went to retrieve her mail she found a credit card in her husband's name that was applied for fraudulently by an unknown suspect.
Dispute– At 1:28 am, Wednesday, June 12, 2019, officers were dispatched to the area of Circle Drive, Forked River after being advised of a dispute.  Upon arrival, officers met with two adult men who denied an altercation although one had a small laceration on his nose.  The two men refused to provide any further information regarding the matter.