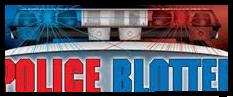 DWI – At 7:39 pm, Friday, June 21, 2019, Officer Barcalow responded to the Walmart parking lot for a report of a male operating a vehicle erratically. Upon locating the vehicle she found it running with the door wide open and unoccupied. The driver, Nathan Kuncevich, 29, was located inside Walmart and appeared to be under the influence. Kuncevich, of Lanoka Harbor, was subsequently arrested and transported to headquarters.  Kuncevich was later released to a family member after being issued summonses for DWI, Reckless Driving, Failure to Notify MVC of an Address Change, and Leaving an Unattended Vehicle Running.
Warrant Arrest– At 8:50 pm, Friday, June 21, 2019, Officer Anthony Sarno was alerted by a Walmart loss prevention officer of a suspicious female.  The female reportedly appeared to be under the influence. Officer Sarno located the individual, Deanna Salafia, 31. A warrant check revealed three active warrants for her out of Asbury Park and Wall Township.  Salafia was arrested and later released on her own recognizance.
Fraud– At 9:40 am, Saturday, June 22, 2019, a Forked River resident filed a report with Officer Michael Hein in reference to identity theft.  The victim reported that while paying bills she discovered that her account had been overdrawn.  While speaking with the bank representative she discovered that an unknown person had altered her account information including the security questions.  Further investigation revealed that the victim's MasterCard had been used to make several unauthorized purchases valued at $7,000.
Fraud– At 10:30 am, Saturday, June 22, 2019, a Lanoka Harbor resident reported that she was contacted by her mortgage company concerning a shortage in escrow.  The caller reportedly supplied the company with credit card information allowing an $800 transfer that was later deemed fraudulent.
Warrant Arrest– At 6:00 pm, Sunday June 23, 2019, Officer Anthony Sarno was dispatched to the North Dock to assist the New Jersey State Police Marine Bureau.  While conducting a routine check on the bay, Trooper Parker located two outstanding warrants for Kenneth Ward, Jr., 31, of Lanoka Harbor.  Ward was turned over to Officer Sarno and later posted $1,100 cash bail for warrants issued by Stafford and Lacey Township Municipal Courts.
Warrant Arrest– At 10:53 pm, Sunday, June 23, 2019, Officer Michael Baldasari conducted a motor vehicle stop after the vehicle failed to maintain the lane of travel.  During the stop it was discovered that the driver, Victor Ponaski, 29, of Toms River, was wanted by Toms River Township for two outstanding warrants.  Ponaski was arrested and transported to headquarters where he was later released on his own recognizance.
Shoplifting– At 4:36 pm, Monday, June 24, 2019, Officers Anthony Sarno and Dan Ricciardella were dispatched to Walmart in reference to shoplifters in custody.  Loss prevention officers reported that they observed the individuals removing items from the packaging and concealing it.  Officers arrested Jason Klink, 19, and Julia Sanzari, 19, both of Forked River.  Each was charged with Shoplifting and released pending a Court appearance.  The theft was valued at $94.02.
Theft-At 4:55 pm, Tuesday, June 25, 2019 Officer Brian Holt responded to a Constitution Drive home for the theft of an outdoor grill.  The victim reported that unknown person(s) stole his barbecue grill, valued at $850, from the front yard of his residence on the afternoon of the report.
Vehicle Fire – At 8:35 pm, Tuesday, June 25, 2019, Officers Jason Lee and Brian Holt were dispatched to the area of Lacey Road and Good Luck Road for a vehicle on fire, as well as the surrounding woods.  Upon arrival, it was determined that the vehicle was stuck on the frame and had caught fire.  The driver reported that his vehicle had become stuck and during the course of trying to remove it, the engine caught fire.  Bamber Lake Fire Department and the New Jersey State Forest Fire Service responded and extinguished the fire.  Lacey Township EMS transported the car's driver to the hospital for minor burns to his hands.  The Ocean County Fire Marshal responded to the scene and deemed the fire non-suspicious.
Fire– At 1:40 pm, Wednesday, June 26, 2019, Officer Jeff Slota and Special Officer Austin Deane were dispatched to Walmart for the report of a fire.  Upon their arrival, they discovered that a small fire had originated in one of the aisle freezers.  The fire had already been extinguished by an off-duty fireman who was shopping in the store.  The store was closed temporarily while the Ocean County Health Department inspected the extent of the damage.  The Lanoka Harbor Fire Department also responded.