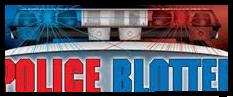 Fire- On Friday, June 19, 2020 at 7:47 a.m., Officer Scott Anderson responded to a Laurel Boulevard property for a reported mulch fire.  The fire caused minor damage to the home's exterior prior to being extinguished by the Lanoka Harbor Fire Department.
Assist Other Agency- On Saturday, June 20, 2020, at 2:00a.m., Officers Michael Hein and Patrick Watkins responded to a wooded area near Bryant Road.  While meeting with the caller, a Point Pleasant resident, he reported loaning his vehicle to an acquaintance one day prior and it was never returned.  The caller reported the incident to Toms River Police and was later notified by friends that the truck was seen near Bryant Road.  Attempts to recover the vehicle were unsuccessful.
Theft- On Sunday, June 21, 2020, at 3:20 p.m., Officer Andrew Slota responded to Spirits Unlimited for a reported theft.  The caller conveyed that as she exited the store she unknowingly dropped her wallet.  Once reaching her vehicle she realized and retraced her path.  A witness in the parking lot reported observing a male subject driving from the lot in a sport utility vehicle after picking up the wallet.  The victim reported that the wallet contained $280 and several credit cards.
Suspicious Incident- On Sunday, June 21, 2020, at 6:52 p.m., Officer Anthony Sarno was dispatched to a Pine Forest Lane residence for a possible break-in.  Upon arrival, the homeowner reported that she had returned home to find the front picture window of her home shattered.  No entrance was made into the home and neighbors did not report witnessing or hearing anything suspicious.
MVA- On Monday, June 22, 2020, at 2:22 a.m., headquarters received an On Star alert concerning a motor vehicle accident.  The vehicle was located just west of the Parkway entrance on Lacey Road.  The driver reported that a deer ran in front of her vehicle causing her to swerve and leave the roadway.  No injuries were sustained.
Fraud- On Tuesday, June 23, 2020, at 4:02 p.m., Officer Noah Schaffer was dispatched to Medicine to Go Pharmacy in reference to a fraudulent prescription.  The pharmacist reported that a prescription was called into the pharmacy that seemed suspicious.  After contacting the prescribing doctor it was determined that the incident was fraudulent.
Fraud- On Wednesday, June 24, 2020, at 10:48 a.m., Officer Hutman took a report of an attempted fraud involving a house for rent in Forked River.  The complainant reported they had been seeking a house for rent utilizing a popular website.  After finding a house for rent located in Forked River, which appeared to be legitimate, the complainant made contact with the purported property owner.  The complainant completed a Residential Rental Application and Lease Agreement Contract, however became suspicious of the validity of the transaction prior to making a deposit via Paypal.  The complainant then learned that the person they were dealing with was not the actual owner of the property and it was a scam.  This fraud was unsuccessful, however the public is reminded that unfortunately these scams are common and occur frequently with success.  Please be safe and diligent when dealing with unknown parties.