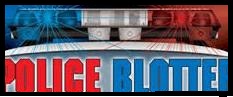 Overdose- During a 20-hour period beginning Thursday, January 2, 2020, at 8:00 p.m., Lacey officers responded to three separate first aid calls that appear to be drug-related.  During each call, the victims survived after officers or first aid members administered Narcan.  Each incident appears to have been caused by heroin use.
Arrest- On Thursday, January 2, 2020, at 8:40 p.m., Officer Anthony Sarno took custody of Monica Merry, 30, from Beachwood Police.  Merry was arrested by Beachwood officers for an outstanding Lacey Township warrant.  Merry was unable to post the $1,000 bail and was transported to the Ocean County Correctional Facility.
Fraud- On Friday, January 3, 2020, at 2:48 a.m., Officer Scott Keefe met with a Toms River resident who reported a fraudulent transaction.  The victim stated that he had received a text message from his credit card company that indicated a suspicious transaction.  The transaction was completed earlier in the night at the Lanoka Harbor Walmart.  Officer Keefe was able to determine that an unknown male suspect made two gift card purchases totaling $608 with the victim's credit card information.  The store's surveillance video is being used in an attempt to identify the actor.
Fraud- On Friday, January 3, 2020, at 9:30 a.m., Officer Noah Schaffer took a fraud report from a Forked River resident.  The resident reported that she purchased two Rottweiler puppies from a Texas breeder.  The dogs were to be shipped by airplane to the Atlantic City Airport in temperature controlled crates but the dogs never arrived.  An inquiry of the breeder's address comes back to a Texas Post Office.  The theft was valued at $3,500.
DWI- On Saturday, January 4, 2020, at 9:14 p.m., Officer Martin Julian conducted a motor vehicle stop on Olds Street.  During the stop, it was determined that the driver, Alexander Petyo, 31, had suspended driving privileges.  Further interaction led to the arrest of Petyo for DWI.  Petyo was issued summonses for DWI, Reckless Driving, and Driving While Suspended.
Theft- On Sunday, January 5, 2020, at 12:49 p.m., Officer Alan Abrecht responded to a Woodbine Place residence in reference to a theft.  The homeowner reported that within the past several days an unknown actor stole his utility trailer from the property.  The trailer was valued at $1,000.
Arrest- On Monday, January 6, 2020, at 12:40 p.m., Officers Michael Verwey and Andrew Slota responded to Walmart in reference to a shoplifter.  Once there, officers arrested Melanie Lane, 46, of Barnegat.  She was charged with Shoplifting and released pending a Court appearance.
Fraud- On January 6, 2020, at 12:14 p.m., Officer Scott Anderson met with a Lacey Township resident who reported fraudulent activity.  The resident stated that he was contacted by a representative of Microsoft who reported that his computer had been compromised.  To correct the issue, the caller urged the resident to purchase gift cards as payment for the repairs.  Being aware of the scam, police were contacted.
Arrest- On Tuesday, January 7, 2020, at 9:30 a.m., Officer John Simonson took custody of Paul Clifton, Jr. from the Jackson Township Police Department.  Clifton was arrested by Jackson officers for an outstanding warrant issued by the Lacey Township Municipal Court.  Clifton was lodged in the Ocean County Correctional Facility in lieu of bail.
Arrest- On Wednesday, January 8, 2020, at 7:55 p.m., Officer Anthony Ravallo observed a suspicious person while on a traffic detail.  During an interaction with the subject, Officer Ravallo discovered an outstanding Manchester Township arrest warrant.  Joseph Donelan, 42, was placed under arrest and transported to the Ocean County Correctional Facility in default of bail.