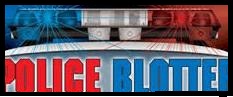 Arrest- On Friday, January 24, 2020, at 10:13 p.m., Officers Bruce Carver and Brian Holt arrested John Panagakos, 37, for an outstanding warrant.  The warrant was issued by the Little Egg Harbor Municipal Court after he failed to appear for a Driving While Suspended summons.  Panagakos was released after the $750 bail was satisfied.
Fraud- On Sunday, January 26, 2020, at 11:07 a.m., Officer Jesse Dalziel met with a Township resident who reported fraud.  The resident stated that he received an email from Amazon.com confirming a computer order.  Not having ordered a computer, the victim contacted the attached phone number to dispute the charge.  The alleged call taker urged the victim to purchase gift cards from various locations to correct the fraudulent activity.  The website and email was deemed fraudulent.
Suspicious Incident- On Sunday, January 26, 2020, at 10:10 a.m., Officer John Simonson met with a Windsor Street resident who reported a suspicious male on his property.  The homeowner stated that at 1:30 a.m., he was alerted by his Ring Camera of motion.  The caller stated that he observed a male subject standing near his vehicle that was parked in his driveway.  Two other males, which were standing in the road, alerted the third male of the camera and all three fled.
Burglary- On Sunday, January 26, 2020, at 5:00 p.m., Officers Michael Baldasari and Brian Holt responded to the ARS Treatment Center, Lanoka Harbor, for an open front door.  Officers were able to determine that the business had been forcibly entered although nothing was reported stolen.  Detectives are further investigating.
DWI- On Monday, January 27, 2020, at 2:29 a.m., Officer Anthony Ravallo encountered a suspicious vehicle while conducting a park check at Clune Park.  During an inquiry, the driver, 22 year-old Richard Hurley was placed under arrest.  Hurley was issued summonses for DWI, Reckless Driving, and Open Container.
Arrest- On Wednesday, January 29, 2020, at 4:56 p.m., Police Dispatch received a hit confirmation from the Ocean County Sheriff's Department in reference to an outstanding warrant.  Officer Jason Lee issued the warrant on Tuesday, January 14, 2020, after officers responded to a shoplifting incident at Home Depot.  During the investigation, one actor was arrested but a second, later identified as Robert Stevenson, was not taken into custody.  At that time, a warrant for Conspiracy was issued for Robert Stevenson, 45, of Toms River.  Stevenson was lodged in the Ocean County Correctional Facility after being arrested by Sheriff's Officers.