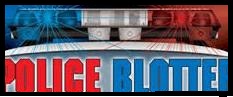 Fraud- On Thursday, August 6, 2020, at 2:29 p.m., Officer Andrew Slota was dispatched to a Beach Boulevard residence in reference to an attempted burglary.  The homeowner reported that an unknown subject attempted to gain access into the home by prying the rear storm door.  The damage is estimated at $150.
Theft- On Thursday, August 6, 2020, at 8:40 p.m., employees of Lacey Shell contacted police reporting a theft.  Officer Elton Copes responded and was told that a red sedan entered the gas lane and requested that the vehicle be filled.  After the driver exited the 7-Eleven store, he told the attendant that he did not request the vehicle to be filled with gas and left without payment.
Fire- On Friday, August 7, 2020, at 9:29 p.m., Officer Scott Keefe was dispatched to Route 9 near Beach Boulevard for a utility pole fire.  The caller reported that sparks were initially seen coming from the transformer prior to a fire starting at the top of the pole.  Forked River Fire Department and JCP&L responded.
Other Public Service – On Saturday, August 8, 2020, at 1:19 p.m., Officer Andrew Slota responded to the Lakeside Diner in reference to a violation of Governor Murphy's Executive Orders.  The owner confirmed that dine-in services were being offered and he was issued a summons for the same.
DWI- On Saturday, August 8, 2020, at 10:15 p.m., Officers Elton Copes and Randolph Plis responded to Taylor Lane near Route 9 for a report of a MVA involving a motorcycle. The operator of the motorcycle was alert and conscious but suffered road rash to his upper body. It was determined at the scene that the operator, Michael Harris, 59, was under the influence.  Harris was charged with multiple offenses including DWI.
Fraud- On Sunday, August 9, 2020, at 5:00 p.m., Officer Randolph Plis met with a Forked River resident who reported fraudulent activity.  The caller stated that she was contacted by Apple Incorporated in reference to an unknown person attempting to gain access to her computer.  The victim allowed the supposed Apple employee to enter her profile and change passwords.  Shortly afterward, the victim's credit card information was used to make a $500 purchase.
DWI- On Tuesday, August 11, 2020, at 12:20 p.m., Officers Michael Hutman and Keith Pearce responded to the intersection of Hillwood Road and Sweetwood Drive for a report of a traffic accident.  Officers discovered that Richard Wagner Jr., 52, had collided with a parked car.  It was further determined that Wagner was under the influence and was placed under arrest.  Wagner was issued summonses for DWI, Reckless Driving, and Failing to Maintain Lane.
DWI- On Tuesday, August 11, 2020, at 9:39 p.m., officers working traffic control on Route 9 reported that a driver stopped in traffic for the road construction appeared to be under the influence. Officers Dallas Gant and Brian Holt responded to the scene and determined that the driver, 32-year-old Michelle Koeck was under the influence. Koeck was arrested and charged with DWI and Reckless Driving.