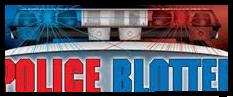 Arrest- On Friday, August 28, 2020, at 5:28 p.m., dispatch received a 911 call from an Independence Drive resident.  The caller reported that an unknown suspect entered their home making threats.  The residents were able to push the suspect out of the home and detain him in the street with a neighbor.  Wayne Murray was ultimately placed under arrest and charged with Burglary, Terroristic Threats, Simple Assault, and Obstructing Justice.  He was lodged in the Ocean County Correctional Facility in accordance with bail reform.
Downed Wires- On Saturday, August 29, 2020, at 2:10 a.m., Officer Randolph Plis and Lanoka Harbor Fire Department were dispatched to Bay Way near Rowe Street for a utility pole fire.  Upon arrival, it was discovered that the pole had fallen to the ground igniting a nearby tree.  Due to live wires being present, Bay Way was closed from Maple Road to Edwards Road until the arrival of JCP&L.
Fraud- On Saturday, August 29, 2020, at 10:06 a.m., Officer Michael Hutman met with a Forked River resident in reference to a fraudulent phone call.  The victim reported that he was contacted by the IRS in reference to outstanding debt.  The victim realized that the call was fictitious but not until he had provided personal information including his social security number.
Theft- On Saturday, August 29, 2020, at 4:43 p.m., a Brentwood Road resident reported a theft from his property.  The caller reported that at 12:51 a.m., an unknown suspect entered his yard and stole a gas can.  Surveillance footage from the property showed an adult male take the gas can and leave the area in a Ford Escape.  Overnight officers recalled an interaction from the night prior with a subject at Wawa driving the same vehicle.  The driver, Edward Meinwieser, was later located and charged with the theft.
DWI- On Saturday, August 29, 2020, at 9:33 p.m., a 911 caller reported an intoxicated driver.  The caller stated that the suspect vehicle had left the roadway and struck a tree.  Officer Julian was able to locate the vehicle and conduct a motor vehicle stop near the Garden State Parkway.  The driver, Brian Blair of Port Monmouth, was placed under arrest after being deemed under the influence.  Blair was charged with DWI, Reckless Driving, Failure to Maintain Lane, Leaving the Scene of an Accident, and Failure to Report and Accident.
Trespassing- On Sunday, August 30, 2020, at 6:14 a.m., a Center Street resident reported an intruder inside the residence.  Officers responded and located 18 year-old Jared Harris laying on the couch in only shorts and socks.  Harris was placed under arrest and charged with Criminal Trespass and Resisting Arrest.  He was released pending a Court appearance.
MVA- On Sunday, August 30, 2020, at 5:46 p.m., Officers Randolph Plis and Jason Lee responded to Bullard Avenue for a reported hit and run accident.  A similar vehicle registered in Forked River was stopped several hours later in Brick Township and had front end damage consistent with the accident.  The accident remains under investigation.
Arrest- On Tuesday, September 1, 2020, at 4:11 a.m., Officer Scott Keefe conducted a motor vehicle stop on Route 9 near Hollywood Boulevard for speeding.  During the stop Officer Keefe discovered that the driver, Tu Ngo, 18, was in possession of marijuana.  Ngo was arrested and charged with Possession of a Controlled Dangerous Substance and released on his own recognizance.