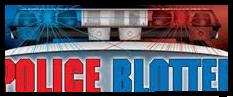 Fires – On April 26, 2019, Officer Julie Barcalow and Officer Michael Baldasari responded to the report of an appliance fire at an East Lacey Road, Forked River residence.   The homeowner was able to extinguish the fire that emerged from the back of the range. Forked River Fire Department assisted with fans to blow out the heavy smoke.
Dispute/DWI – On April 26, 2019, Officer Michael Baldasari and Officer Patrick Watkins responded to the report of a dispute at a Woodland Road, Forked River home. As officers were responding they were advised that one of the subjects drove from the home in a silver truck. Officer Baldasari observed the vehicle on Sommerell Avenue and conducted a motor vehicle stop. The driver, Eric Doeffinger, 42, was determined to be under the influence of alcohol after failing field sobriety tests and placed under arrest. He was charged with DWI, Refusal to Submit to Breath Testing, Reckless Driving, and Failure to Maintain Lane. His vehicle was impounded in accordance with John's Law.  Doeffinger also had a warrant issued by Toms River Municipal Court in the amount of $350.  He was released after satisfying the warrant.
Burglary-On April 26, 2019, Officer Michael Hutman responded to an Oak Street, Forked River residence in reference to a theft.  A local contractor reported that during the overnight hours, unknown suspect(s) entered the home, which is under construction, stealing tools from within.  The theft was estimated at $1,500.
Criminal Mischief– On April 26, 2019, Officer John Simonson responded to a Serpentine Drive, Forked River residence.  The homeowner reported that someone attempted to enter her locked vehicle during the overnight hours by prying the window.  Although minor damage occurred, entry to the vehicle was not made.
Vehicle Burglaries – On April 27, 2019, officers took three separate reports from residents stating that their vehicles were entered during overnight hours.  One Windsor Street, Forked River resident stated at 0320 hours his home surveillance system recorded a male subject pulling on the door handles of the vehicles parked in his driveway. One of his vehicles was entered and approximately $20 worth of loose change and bills was stolen.  Two additional victims in the same neighborhood reported cash and personal belongings stolen from their cars.
Fraud– On April 28, 2019, Officer Michael Hutman took a fraud report from a Forked River resident.  The victim reported that she received an email in reference to her home closing that she had to wire transfer the deposit into an escrow account.  The email outlined specific details to wire the deposit, $34,500, into a specific bank account.  Several days later, she found out that the firm's email account was hacked and the email was fraudulent.  The money was wired into an account unrelated to the firm.  The detective bureau is investigating the matter.
Fraud– On April 28, 2019, Officer Nick met with a Forked River resident who reported a fraud.  The victim reported that on April 8, 2019, an unknown actor opened up a Cartier credit card in his name charging $8655.  The incident is under investigation.
CDS Arrest– On April 28, 2019, Officer Keefe conducted a motor vehicle stop for speeding on Lacey Road near Wilbert Avenue.  During the stop, Officer Keefe discovered the odor of marijuana leading to the arrest of the driver.  Emanuel Kiprakis, 24, was arrested and charged with Possession of a Controlled Dangerous Substance and issued a motor vehicle summons for speeding.  He was released on his own recognizance pending a Court appearance.
DWI – On Tuesday, April 30, 2019, at 9:31 p.m., Officer Scott Keefe responded to the area of Route 9 and First Street for a driver possibly under the influence.  Officer Keefe subsequently made contact with the driver at a Bobwhite Court, Forked River residence.  During the course of the investigation, 36-year-old Melissa Eisenman was arrested.  Eisenman was later released after being charged with Driving While Under the Influence.