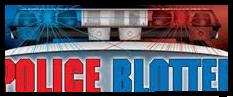 Fraud- On Thursday, April 16, 2020, at 3:24 p.m., Officer Jason Lee met with a Forked River resident regarding fraudulent activity.  The caller stated that she received notice from a bank in reference to her credit card application and approval.  The caller contacted the bank and advised them that she did not apply for a credit card.  The caller discovered further information that the card had been mailed to her but never received due to a hold that was placed on her mail apparently by the same suspect.
Fire- On Thursday, April 16, 2020, at 7:15 p.m., Officer Anthony Sarno responded to Alpine Street for a fire.  The caller reported that a grease fire originated in the gas grill and spread outside the grill and near the home.  Members of the Forked River Fire Department responded to assist.
Theft- On Saturday, April 18, 2020, at 11:22 a.m., Officer Jason Lee took a theft report from a Forked River resident.  The victim reported that lumber and an aluminum ladder were stolen from a job site on Calvin Street.  The theft occurred during an unknown time frame.
Harassment- On Saturday, April 18, 2020, at 12:15 a.m., Officer Michael Hein responded to Wawa, 701 Route 9, in reference to a verbal dispute.  Upon arrival, an Uber driver reported that after picking up a fare, the passenger refused to ride in the rear of the car.  The caller stated that he stopped in the parking lot and called police after the passenger became argumentative and was invading his space.  The caller was referred to the Lacey Municipal Court to pursue criminal complaints.
Theft- On Saturday, April 18, 2020, at 8:45 p.m., Officer Patrick Watkins took the report of a stolen bicycle.  The victim reported that an unknown person left a bicycle with a broken chain in her yard and stole her daughter's mountain bike from the front porch of their Kenney Street home.  The bicycle is valued at $150.
Dispute- On Sunday, April 19, 2020, at 6:50 p.m., five officers were dispatched to the Lacey Inn for a physical altercation involving six people.  Officers arrived and separated two adult females involved in a physical fight.  Both actors were advised of the criminal Complaint procedure.  Several hours later, one of the females reported that she was attacked by an unknown male behind 7-11 on Route 9.  The female felt that the attack was in retaliation for the first event.  A description of the male was provided but could not be located.
Burglary- On the morning of Monday, April 20, 2020, officers took multiple reports of vehicle burglaries from residents of the Barnegat Pines.  Each victim reported that their vehicle(s) were entered during the overnight hours between Sunday and Monday.  Various items including wallets, clothing, electronics, and cash were stolen from the unlocked vehicles.  Many of the vehicles entered were parked at Elwood Street homes.