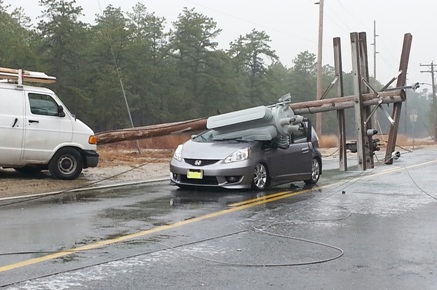 UPDATE: As of 6 p.m., Friday, January 10, 2014, West Lacey Road is now open for traffic!
Traffic Detour Alert – Due to a serious motor vehicle accident which occurred during the extreme ice conditions on the roadways earlier this morning, West Lacey Road is detoured at Dover Road in Bamber Lake and Schoolhouse Road in Manchester Township. As of 11 a.m. on Friday, January 10th, 2014, the detour is in place. The closure is a result of a van striking a utility pole with the pole falling onto another vehicle. All persons involved were transported from the scene to Community Medical Center.
An update will be provided when the roadway is reopened.