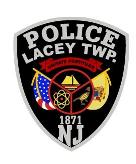 TONIGHT – Wednesday, February 11, 2015 – LTHS Auditorium – 6:15 p.m.
Tonight at the Lacey Township High School, the Drug Task Force is hosting a special event known as "A RED Night Out." Information tables will be opening at 6:15 p.m. in the high school cafeteria which will include a drug display as well as representatives of the Lacey Township Police Department who will be available to answer questions. The formal presentations are scheduled to begin at 7:00 p.m. in the auditorium.
"Your Child and the Internet: If You Only Knew"
As part of the night's presentations, Chief David A. Paprota, Ed.D. will be providing a year-in-review to attendees then will conduct a special presentation to parents on the influence of the Internet and social media on drug usage among teens and young adults. Chief Paprota has also prepared an informational brochure as well for parents which is designed to serve as a resource to parents in understanding the most popular social media applications used by teens today.
Residents of Lacey Township are encouraged to attend this event and, through awareness, actively become a part of the effort to mitigate the problem of drug addiction. I hope to see you at the high school tonight! – Chief David A. Paprota, Ed.D.