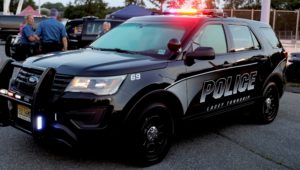 Traffic Safety, including DUI Enforcement and Prevention, remains a top priority for the Lacey Township Police Department. The danger presented to the public by motorists who choose to get behind the wheel of a vehicle while under the influence of alcohol and/or drugs is too often realized through a tragic motor vehicle collision. Several DUI arrests in Lacey Township have come as a direct result of a motor vehicle crash investigation, some crashes being fatal. In 2017, alcohol-involved crashes killed 10,874 people in the United States, accounting for 29 percent of all motor vehicle traffic fatalities. An average of one alcohol-impaired driving fatality occurs every 48 minutes. 
Beginning this weekend, and continuing throughout the next several months, the Lacey Township Police Department will be conducting additional traffic safety patrols throughout Lacey Township. These patrols are designed to target specific high risk areas and behaviors, which include, but are not limited to, DUI, speeding, texting while driving, and aggressive driving. These patrols will include all areas of Lacey Township, including West Lacey Road and Route 539.
Specially dedicated grant funds, including the Drunk Driving Enforcement Fund (DDEF), and our annual traffic safety grant provided by the New Jersey Division of Highway Traffic Safety, allows for these additional DUI/traffic safety enforcement details throughout the year. The intent of these extra DUI/Traffic Safety Enforcement patrols is to make the roadways in Lacey Township as safe as possible for the motoring public.
The Lacey Township Police Department is encouraging everyone to use caution on the roadways this summer. Your safety remains our top priority.
Thank you.
-Chief Michael C. DiBella