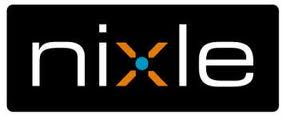 Nixle Text Messaging System (June 10, 2013) – The Lacey Township Police Department participates in the Nixle text messaging system to enable citizens to register for and receive text messages from the police department. This system has proven nationally to be invaluable asset during emergencies. By simply registering your cell phone in the Nixle database, you are able to receive important messages via text from emergency services including the Lacey Township Police Department and the Lacey Township Office of Emergency Management. Once registered, you may cancel your participation at any time by texting STOP to 888777.
In addition to Nixle, the Lacey Township Police Department utilizes the Reverse 911 System to provide automated telephone messaging to residents. The Reverse 911 System works specifically on landline telephones based on the fixed, geographic location of the particular telephone. Residents may personally register their cellular telephones through the Reverse 911 registration feature also include on this Special Services – Resident & Public Resources page. Additional postings of valuable information may also be obtained by residents through the Lacey Township Police Department Facebook page (Lacey Twp PD) and Twitter account (Lacey_Twp_Police).
The Lacey Township Police Department is committed to keeping residents informed of what is happening in the community through all available information mediums. Likewise, the police department is committed to maintaining a state of operational readiness to provide emergency broadcasts to residents through varied electronic resources.