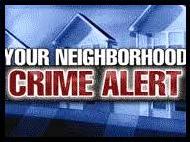 Heroin and Steroid Possession (Arrest) – On Thursday, July 24, 2014, at 10:00 p.m., Officer Andrew Slota along with Officer Dimitri Tsarnas responded to the Oyster Creek Nuclear Power Plant Main Gate security checkpoint at the request of plant security who had a vehicle which entered the main gate appearing suspicious and the driver was reportedly unlicensed. Upon the arrival of the patrol officers on the power plant property, they were advised by power plant security personnel that security personnel had performed a security search of the suspicious vehicle which contained two adult male occupants. Security personnel reported discovering various forms of controlled dangerous substances (CDS)  in the possession of 45-year-old Jonathon S. Lloyd of 21 Chapel Street in Waretown, NJ. Plant security turned over the seized contraband which included 13 wax folds of Heroin, a hypodermic needle, Marijuana, a glass smoking pipe, and a vial of anabolic steroids (testosterone).
Jonathan Lloyd was arrested, processed at police headquarters, and released on his own recognizance pending a court appearance for the following charges: possession of Heroin, possession of anabolic steroids, possession of Marijuana, possession of drug paraphernalia, and possession of a hypodermic syringe.
The driver of the vehicle, Jacob Moore, 3rd, of Villas, New Jersey, was issued motor vehicle summonses for driving with a suspended license and CDS in a motor vehicle.