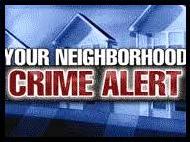 Drug Transaction – Heroin Arrest – On Wednesday, February 5, 2014, at 9:45 p.m., Officer Michael Verwey, while traveling north on Deerhead Lake Drive, observed a pedestrian make a transaction with someone in a blue, older model Ford F-150 standard cab pick-up truck. The pedestrian quickly walked away heading east on Lakeside Drive South. Believing that he had just witnesses a CDS transaction, Officer Verwey approached the pedestrian on Lakeside Drive South at Edgewood Road. Officer Tsarnas arrived and assisted Officer Verwey. The adult male subject, identified as 42-year-old Joseph D. Negra of 1651 Joffrey Road in Forked River, was found to have an outstanding $500 warrant out of the Toms River Municipal Court. During the arrest at the scene on the outstanding warrant, Joseph Negra was caught trying to discard 5 bags of heroin.
Joseph D. Negra was charged with Possession of Heroin and lodged in the Ocean County Correctional Facility in default of $10,000 bail.
The investigation is continuing into the identity of the occupants of the suspect vehicle involved in the drug transaction. Anyone with information regarding the suspect vehicle and its possible involvement in the distribution of Heroin is asked to call Officer Michael Verwey at 609.693.6636 x2598 or submit an anonymous crime tip through the police department website at www.laceypd.org/crime-tips/.