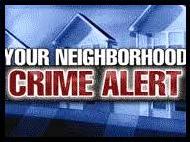 Heroin Distribution Arrests – On the afternoon of Wednesday, July 2, 2014, Lacey Township Police Department detectives arrested four Lacey Township men as part of an ongoing heroin distribution investigation. During surveillance, a vehicle driven by 30-year-old Joseph Bevilacqua of 507 Ashwood Place in Lanoka Harbor and his passenger, 41-year-old John Daly of 303 Enterprise Drive in Forked River, was observed traveling to various homes engaging in suspicious interactions consistent with drug distribution. During the surveillance which led to a Serpentine Drive residence in the Pines Section of Forked River, detectives observed 23-year-old Matthew Copeland of 1758 Lakeside Drive South in Forked River enter the rear seat of the vehicle and engage in what appeared to be a drug transaction. Detectives approached the vehicle and upon the detectives being recognized as law enforcement, J. Bevilacqua quickly sped from the area driving recklessly at a high rate of speed through a residential area while M. Copeland attempted to exit the moving vehicle on several occasions. The vehicle came to a stop near Huffy Wallis Park in the Pines Section of Forked River where all three occupants were placed under arrest. A search of the vehicle by detectives and a K-9 unit from the Ocean County Sheriff's Department yielded 92 bags containing heroin. Members of the Ocean County Sheriff's Department Warrants Division responded to the 315 Yorktown Drive residence where the fourth suspect, 26-year-old Christopher Jones, was arrested as he attempted to flee through a rear window of the home.
Joseph Bevilacqua was incarcerated in the Ocean County Correctional Facility on $100,000 cash bail after being charged with Possession of Heroin, Distribution of Heroin, Intent to Distribute within 500 feet of a Public Park, and Eluding Police. John Daly, who was a wanted person for a violation of probation from a previous drug charge, was lodged in the Ocean County Correctional Facility in lieu of an additional $35,000 bail for charges of Possession of Heroin and Distribution of Heroin. Matthew Copeland was charged with Criminal Attempt to Possess Heroin and released on his own recognizance. Christopher Jones was transported to jail in connection with an outstanding no-bail warrant issued by the Ocean County Superior Court.
The Lacey Township Police Department seized Joseph Bevilacqua's Lexus and will be seeking civil forfeiture, as it was used in the furtherance of a crime.