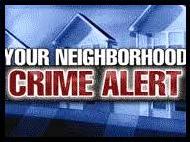 Drug Distribution (Arrests) – On Thursday, July 24, 2014, at 10:50 p.m., Patrol Officer George Resetar was assigned to a directed enforcement detail targeting suspected drug activity on Laurel Boulevard in Lanoka Harbor.  While conducting a surveillance, he observed what appeared to be drug distribution activity from a vehicle in front of 26 Laurel Boulevard. Officer Resetar observed the occupants of a red, 4 door, Volvo sedan engaged in suspicious activity. The vehicle was then observed quickly leaving the area by running the red light at Laurel Boulevard and Route 9. Officer Resetar immediately conducted a motor vehicle stop. Officer Resetar approached the vehicle as the occupants appeared to be attempting to hide contraband. Officer Resetar, assisted by Officer Michael Verwey, observed three bricks (50 bags each) of Heroin in plain view on the passenger side floor of the vehicle.
The two male occupants in the vehicle were 26-year-old Justin C Hall (driver) of 411 Manapaqua  Avenue, Lakehurst, NJ, and 29-year-old Donald L. Peardon (passenger) of 2401 Carey Lane in Vienna, Virginia. Both subjects were placed under arrest and transported to police headquarters. The vehicle was impounded.
The officers seized 200 wax folds (4 bricks) of Heroin, a hypodermic syringe, as well as other drug paraphernalia.  Both subjects were charged with possession of Heroin, possession of Heroin with the intent to distribute, possession of drug paraphernalia, and possession of a hypodermic syringe. Donald Peardon was also found to have three active warrants out of Virginia for his arrest. Donald Peardon was transported to the Ocean County Correctional Facility in default of $75,000 bail as well as the outstanding Virginia warrants. Justin Hall was also charged with motor vehicle summonses for CDS in a motor vehicle and the red light violation then released on his own recognizance pending a court appearance.
The investigation into drug activity on Laurel Boulevard is continuing and further charges are pending the outcome of further investigation.