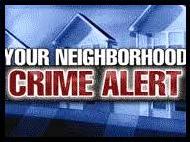 Heroin Distribution (Search Warrant & Arrests) – Late Friday afternoon, January 24, 2014, Lacey Detectives executed a search warrant at 727 Briar Road in Lanoka Harbor, NJ. The warrant was sought during a narcotic investigation involving the distribution of heroin and prescription drugs.
During the execution of the search warrant, the target of the investigation and Briar Road resident, 37-year-old Kirk Feinstein, was arrested after 82 bags containing heroin were located. Additionally, the search yielded other contraband including prescription medication known as Suboxone and Xanax. As a result of the investigation and the search warrant, Kirk Feinstein was charged with two counts of possession of heroin, two counts of distribution of heroin, and one count of possession with the intent to distribute heroin. Kirk Feinstein was lodged in the Ocean County Correctional Facility in default of $100,000 cash bail.
Detectives also arrested 18-year-old Tiffany Remington of Belmar who was present at the residence at the time of the search warrant execution. Tiffany Remington was charged with possession of a hypodermic syringe and possession of drug paraphernalia. An additional arrest was made at the scene when 38-year-old Scott Speck of Waretown arrived at the scene and was found to be in possession of the prescription drug Suboxone. Both Tiffany Remington and Scott Speck were charged and released on their own recognizance pending a court appearance.