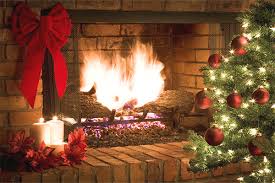 Holiday Season Crime Prevention Public Advisory – The holiday season is a special time of year which involves regular trips by many to the local malls. With the increased amount of shopping comes the increased concern regarding thefts of unsecured items in parking lots and from shopping carts. While most thefts tend to be crimes of opportunity committed in the moment by those who did not set out to steal, there are others who go to the shopping centers during the holiday season seeking out opportunities to steal valuable items. Whether it is from within cars in the parking lots or purses left unattended momentarily in shopping carts, those who set out to steal during the holiday season generally find no shortage of potential victims. The most common thefts come by way of cars left unsecured in parking lots with shopping bags of purchased items clearly visible from outside the vehicles.
The simplest of security measures can help a shopper avoid being a victim. First and foremost, vehicles should be locked when unattended for even the shortest of periods. Whether it is at a local store or a major mall elsewhere in the state, no items should be left in view from outside the vehicle. Shopping bags are very appealing to a potential thief. Items should be locked in the trunk or covered within the back of the vehicle so the bags are not visible. Visible shopping bags may also contribute to a thief's willingness to break a window in the belief their extra effort will yield something valuable.
In the midst of the joyful holiday season, it may seem difficult to exercise increased caution while being cynical regarding the potential wrongdoing of others, but history has shown that some consciously make the effort to victimize others during this time of year. A little attention and even some subtle vigilance can keep a person from becoming a victim. For instance, when shopping, purses should be worn close to the body and not placed in shopping carts. Even if it is believed that the purse will not be out of view at any point, it only takes a moment for an experienced thief to walk away with the purse without the owner realizing the theft until the thief is safely away. If carrying the purse is too cumbersome, then when shopping, a smaller purse with limited contents should be carried to avoid having to place it in a shopping cart. Sm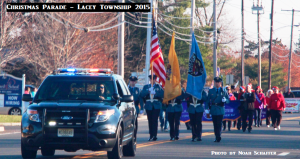 all security steps and extra awareness can essentially eliminate the likelihood of victimization. Furthermore, we can help each other during this season by advising store staff if someone is noticed acting suspiciously in either a parking lot or within the actual store. Thefts in Lacey Township have reduced to record low numbers over the past three years due to factors such as taking simple preventative measures and the heightened awareness and vigilance of residents who quickly report suspicious activity. Again, the simplest of steps and efforts can make the difference in reducing victimization during this holiday season.