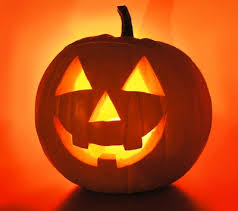 Halloween Safety – The Lacey Township Police Department would like to remind all residents that "Trick-or-Treat" in Lacey Township is scheduled for Saturday, October 31st, so motorists should be aware and drive with extra caution. While there is no curfew in Lacey Township,  trick-or-treaters should use common courtesy and complete their activities during the late afternoon and/or early evening hours.
.
.
.
TRICK-OR-TREATERS
Consider using make-up rather than masks. Masks may obstruct a child's vision making it difficult for them to see oncoming traffic.

Wear light-colored clothing or add reflective tape to darker costumes. Always carry a flashlight at night. Inexpensive battery-operated strobe lights are now sold in many drug stores and convenience stores.

An adult should always accompany small children when they are out trick-or-treating. Older children should travel in groups for their safety.

Make sure trick-or-treaters know to only approach familiar houses that have outside lights on and never enter a stranger's house or vehicle.

The best advice: Trick-or-treat in daylight hours.
DRIVERS
Stay alert at all times for young children who may dart in front of your vehicle unexpectedly. In the excitement of the day, trick-or-treaters probably won't be paying attention to passing motor vehicles, so slow down and drive cautiously.

If you attend a Halloween party where alcohol is served, make sure you have a designated driver for the trip home. Alcohol, even in small amounts, slows reaction time and dulls the senses. With small children running from house to house, driving while under the influence can have a deadly result.

If you are transporting trick-or-treaters, remember that seat belt laws are not a burden, but a proven lifesaving measure. Costume or not, buckle up!
TREATS
Consider handing out something other than candy – fast food coupons, pens, sports cards, etc.

All opened candy should be thrown out. Make your own trick-or-treaters wait until they return home, and you have examined their goodies before they sample any treats. It is sad to think people may tamper with food and candy given to children, but better safe than sorry.
Have fun and enjoy!
– Chief David A. Paprota, Ed.D.